My goal is to enrich lives through my work as a dance artist by choreographing, teaching, directing, and performing. As an artist and administrator I seek opportunities to share my passion for dance with audiences, dancers, students and people new to dance as art. I am available for faculty positions, choreography, master classes, and as a consultant.

Please browse the information below and contact me if you need a more complete CV.
Best - Vincas


---
I earned my Master of Fine Arts in dance from California Institute of the Arts and my Bachelor of Arts in interdisciplinary studies (dance, physical education, English literature) from Eastern Washington University.



---
​
Academic positions
​Chair, Department of Dance Brenau University
Professor (Asst, Assoc, Full), Brenau University
Lecturer, Eastern Washington University
Adjunct Professor, Gonzaga University
Financial Aid Counselor , Kennesaw State University
Assistant to Director of Financial Aid Atlanta College of Art


---
Carl Ratcliff Dance Theater company member - Atlanta
Pat Catterson & Dancers company member - New York City
Mark Morris Dance Group apprentice - Seattle
Mesopotamian Opera Company performer - New York City
Erin Matthiessen & Dancers company member - Seattle
Long Ngyuen & Dancers company member
- Seattle
Gainesville Ballet Company guest artist - Gainesville, GA
Merce Cunningham Scholarship recipient
- New York City
CalArts Dance Ensemble member - Valencia
Company member for Red Clay, Room to Move, & Robin Williams companies - Atlanta
Pullman Improvisational Theater company member - Pullman
Founding Director,
Vytal Movement Dance
(WA)
Nominated for Spokane Arts Award in Imagination 2016
Presented in juried exhibition at Terrain 9
Uncharted collaboration w/ Spokane Symphony, Terrain & independent artists 2016
Subject for 50 Hour Slam film competition 2016
Artistic & Founding Director of Bighouse Dance Theater (Georgia)
Choreographed over 50 dances for colleges, high schools, and studios nationally
Presented works at American College Dance Association in GA, AL, FL & WY
Master Teacher in GA, SC, KY, FL, MS, PA, WA, WV, WY & China
Artistic Director of Brenau Dance Ensemble
Directed Olympic Celebration dance concert 1996
Collaborated and Co-Directed three Brenau University Opera productions
Choreographer for
the Tempest
for Santa Clarita Repertory Theater
Choreographer for Southern California Recorded Electro/Acoustic Music Festival & Founding


​
SAGA (Spokane Arts Grant Awards) recipient for Vytal Movement Dance Company 2018
Brenau University listed top
25 Dance Programs
- written, started, received NASD accreditation during my tenure as chair
Ann Austin Johnston Outstanding Faculty Award
School of Fine Arts & Humanities Teaching Excellence Award
Guided Brenau University to full membership in National Association of Schools of Dance
Elected to NASD Commission on Accreditation & Committee on Nominations
Designer & Facilitator for "The Student Handbook" at NASD annual conference
Panelist at NASD annual conference for "New & Developing Programs"
Panelist at NASD annual conference on "Dancers Health & Safety"
Developed and put into place new B.A. in Dance Studies degree at Brenau University
Received South Arts/NEA grant for Ririe-Woodbury Dance Company residency & performance
Received 2 Culture of Success grants for Department of Dance
Designed and received grant for collaborative project with Brenau U, Merce Cunningham Trust, John Cage Foundation, & BU Galleries
Established
Carol Smiarowski
memorial scholarship
Board member for Dance Upon Injustice
Chair of "Mission Statement" committee for SACS reaccreditation
Selected for Presidential Planning Committee for innovative change
Co-Director of University 101 (first year experience) at Brenau University
Published article "Create stories that matter" OL Dance Informa
Published article "Choosing your college dance program" OL Dance Informa
---
Powered by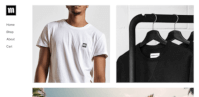 Create your own unique website with customizable templates.